A Valentine's Blog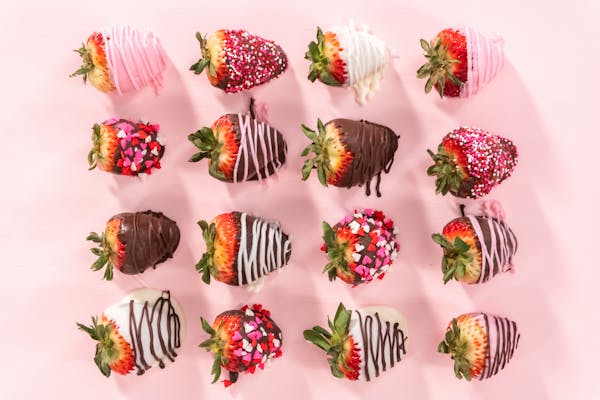 I have always found Valentine's day to be stressful. I remember as a child, writing names on those cardboard-like printed cards that folded in half, handing them out in school & receiving them. Who liked you, who you liked.... somewhat stressful. The stress grows with age. In high school watching the "popular" girls have armfuls of carnations sent to them, as if they needed affirmation of their popularity. Me, walking the halls flowerless, receiving only comments, "Didn't _____ send you flowers?". Having to explain that no, ____ does not believe in the Hallmark manufactured holiday. At 15 I was not yet on the anti-consumerism soapbox & just wanted a flower, just like the other girls. A badge to show the world (or at least my high school) I was loved, or at least liked enough to be the recipient of token object of public affection. In fact I never seemed to pick guy who was a fan of the day, at least not for 22 more Valentine's days to pass.
There we were at the Met sitting in front of one of my favorite Pierre Bonnard paintings & he gets down on one knee, completely surprised, I quickly say Yes, as the Met guards are rushing over, I guess a brown man kneeling in a museum in the recent post 9/11 era was a terror threat. Stressful.
Forward 20 years. We still mark the day by making treats for others. He bakes the cookies and I paint them.
This Valentine's Day 2021, I feel more jaded (if that's possible), we were all so innocent a year ago. But I also see myself as very lucky, My family is healthy, my business has survived and husband & child work & school from home. A home we now spend more time in & has become the Soho Loft (Soho circa 1989-ish), that I pined for so long ago.
Tripods & backdrops, laptops & easels, cook books & art books & schnitzel with noodle.
What a year this has been, in our world, in our house-photo studio-cookie factory-computer gaming lab-watercolor-greenhouse, our COVID Atelier.
Who can say what Valentine's Day 2022 will bring? My hope, is that we will all be dancing mask-less & fearless around our globe. I for one will not forget what & who we lost in the year of COVID, nor will I forget what was found.